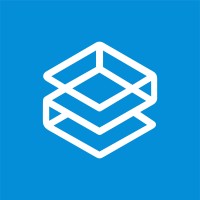 TrueLayer and WealthOS Partner to Enable Instant Bank Payments in Wealth Management Products
By Joy Dumasia
Today
Account-to-account payments
Europe
FinTech
TrueLayer announced its partnership with WealthOS, the innovative SaaS platform that accelerates digital adoption and innovation for wealth managers. Together they bring the benefits of instant bank payments with improved speed, customer experience and security, at a lower operational cost to the account funding process.
Nick Tucker, Head of Financial Services at TrueLayer, said, "Fast and secure account funding is an essential part of a great wealth management service. Clients are used to these experiences in their everyday lives, so why should their money management and long-term investments be any different? That's why we're excited about the possibilities that partnering with WealthOS will bring by integrating our instant and secure payments into their platform and helping wealth managers deliver a truly digital experience.
Higher value transactions in wealth management make funding the account with card payments inefficient because they can be flagged by banks, leading to delays, rejected payments and customer dissatisfaction. As a result, clients may miss critical deadlines such as fiscal year-end abatements or market opportunities they were trying to capture. Online bank transfers offer another method of funding accounts, but require customers to leave a wealth management app, log into their banking portal and complete the transfer, often frustratingly switching between screens and devices.
WealthOS customers can integrate TrueLayer's instant and secure account-to-account payments into the funding journeys of their digital wealth management products. Even better, the collaboration is part of the WealthOS no-code integrations marketplace, which means WealthOS customers can access this seamless account funding capability without writing a single line of code. Payments powered by TrueLayer eliminates the need for clients to leave their wealth management app to make payments. Instead, customers simply select the "Instant Bank Transfer" option at the top of the payment screen and authenticate to confirm payment.
In addition to improving the customer experience through smoother deposits, payments with TrueLayer offer many operational benefits. This includes lower processing fees compared to other deposit methods and real-time payment confirmation and settlement, providing wealth managers with confidence that every transaction has been authorized and received in their clients' account.
Anton Padmasiri, Co-Founder/CEO, at WealthOS explains: "Client experience is the battleground on which many wealth management companies are fighting to win users. To capture the significant generational transfer of wealth and industry expansion over the next few years, wealth managers must be able to compete with the seamless financial experiences consumers are having elsewhere in their lives. We are excited to be able to bring secure and transparent account funding to wealth management products through our partnership with TrueLayer.
Previous post
DigniFi partners with Brigade Capital Management
Read more
next article
Mashreq Bank launches value-added banking services for businesses
Read more