The creator economy and the impact of Gen Z on payments innovation – Thunes' perspective
Bogdan Dinouproduct manager at Coins: 'The growth of the creator economy around the world is one of the biggest trends today, and this market is estimated at around $100 billion'
What exactly is the creator economy? Can you share with us some key statistics and information about this space?
The creator economy allows content creators to generate income for their passions, and they are usually supported by software platforms or marketplaces. Some very popular examples around the world include YouTube, Instagram, TikTok and Spotify, and new celebrities are increasingly content creators, rather than Hollywood movie stars. Some of them are also influencers who have the power to influence the purchasing decisions of others. There are several ways for them to make money online, but in most cases, they split the revenue with the platforms they operate on based on the content created or the subscriptions people pay to access it.
The growth of the creator economy around the world is one of the biggest trends today. Currently, this market is estimated at around $100 billion, and in the next five years it is expected to grow to $4 trillion. Therefore, the demand is huge and the main driver of this trend is Generation Z, represented by people born between the late 1990s and early 2010s. more powerful in terms of purchasing power, and research from Bank of America suggests that Gen Z incomes will increase by 400% over the next few years, and by 2030 they will actually exceed purchasing power of Millennials. It's also worth noting that this power is concentrated in certain parts of the world, and today nine out of ten Gen Zers live in emerging markets, including a fifth in India. So there is a high demand to serve this demographic and be able to reach them by paying them instantly, in the preferred local currency and payment method.
Taking a closer look at the stats, we find that nine out of ten Gen Zers use social media platforms multiple times a day, and over the past few years, 66% of them have purchased products they discovered on social media. To get a better look at their shopping habits, Thunes commissioned a study on Gen Z, and the results are interesting, especially if we also look at the growing number of smartphones. Today, around 6 billion people use a smartphone, and 4 billion of them are active on social media – and these platforms make it very easy for Gen Z and other demographics to create content and monetize it.
What is the impact of the creator economy on digital payments innovation and what transformations are taking place within the industry to meet the payment expectations of Gen Z in particular?
If we look at Gen Z and more broadly at the content creators and platforms trying to grab their attention, we see that these platforms have started to reward content creators in a very transparent and effective way. It also means that they must provide a wide range of payment methods to ensure that wherever the content creators are, they can be reached – be it in Ghana, India, Brazil or elsewhere. And the big social media or freelance platforms are constantly aiming to improve their monetization model to streamline the whole experience for Gen Z and for content creators in general. However, to succeed in this space while targeting creators in emerging markets, they must constantly innovate, because anyone can target creators in Europe or the United States – but as we have already seen, most them live in emerging markets and they might not have a bank account. So you can't send money the conventional way, and that's where innovation is needed.
Also, it is very expensive for platforms to send small amounts of money, like two or three dollars, to content creators in emerging markets. It's an easy process in Europe or the United States, but if a platform has to incentivize a creator in Bangladesh, Fiji or other emerging markets, it becomes a very expensive process.
Moreover, in the report recently commissioned by Thunes, we saw that most of them would like to receive their payments in a mobile wallet to better manage their finances. So this is where innovation needs to come in, as platforms need to be able to reach content creators through local mobile wallets, in local currency, instantly.
What are the main monetization models that meet the demands of content creators?
Creators can earn money through brand partnerships, selling goods or services, advertisements, content subscriptions, and donations, among other things. Most platforms are already using these monetization models, the biggest of which is brand partnerships, which drive the biggest share of revenue for creators. The sale of goods/services is also relevant, while advertising represents the smallest part of the income that content creators get – less than 10%. But regardless of the monetization stream, each platform must find a way to send payments to these creators, as each of them accumulates a balance for a brand partnership or an advertisement, for example. This operation is generally called "bulk payments", and it can take place once a day or once a week, depending on the platform and the contract with its content creators.
How can Thunes help creator economy platforms distribute mass payments and streamline the checkout process, especially when dealing with emerging markets?
Creators and platforms need access to a payment network where making a payment is as easy as possible. The platform should also be able to easily integrate and manage the entire payments ecosystem, and content creators and platforms want to see when the payment is reaching the destination, so they need full transparency. Additionally, they need to rely on a provider that can securely process instant transfers and share costs up front.
Today, Thunes already powers some of the biggest social media and freelance platforms by offering a full-service payment solution that helps them pay their creators instantly, in local currency, through their preferred payment methods – whether bank transfers, mobile wallets or in some countries even have cash withdrawals. Platforms need to do a simple integration with Thunes, have Thunes move the money, and payment will be as easy as a local payment – ​​so they won't need to deal with the complexities of cross-border payments. This also applies to emerging markets, where there is a lack of local payment infrastructure.
Therefore, we offer an alternative to the conventional international payment network, and we do so today in 126 countries, via approximately 300 payment methods. And what we've seen, particularly in the content creator use case, is that the demand is huge – and it's growing exponentially. There is no doubt that the boom in the creator economy will continue and we expect to see more payment innovations in this space. It is therefore imperative for Thunes to continue to develop its network and its payment infrastructure in order to be able to serve social media platforms on a global scale.
Thunes, we're about to share some very comprehensive industry research we've commissioned over the past two months, so to learn more about content-saving platforms, Gen Z, and the how they manage their finances, be sure to keep an eye on Thunes channels.
About Bogdan Dinu
As a seasoned FinTech and Product Manager, Bogdan Dinu has over 15 years of experience in the global payments market. He is currently Chief Product Officer at Thunes and drives innovation in cross-border payments, leveraging technology to deliver solutions in emerging markets.
About Thunes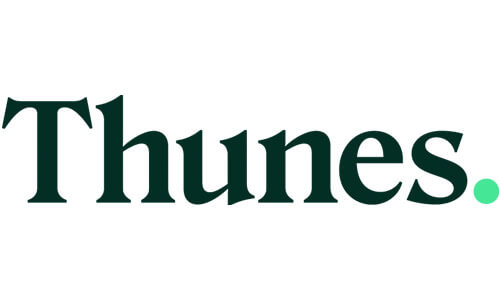 Thunes is a B2B company that manages payments for the fastest growing companies in the world. Through a single API connection, customers access new marketplaces and multiple payment options in over 125 countries without the need for countless multi-system integrations. Today, more than 100 banks, payment service providers (PSPs), money transfer operators (MTOs), mobile wallet operators, platforms and financial technology companies around the world use us to process cross-border payments from cheaper, faster, more transparent, and more secure way.