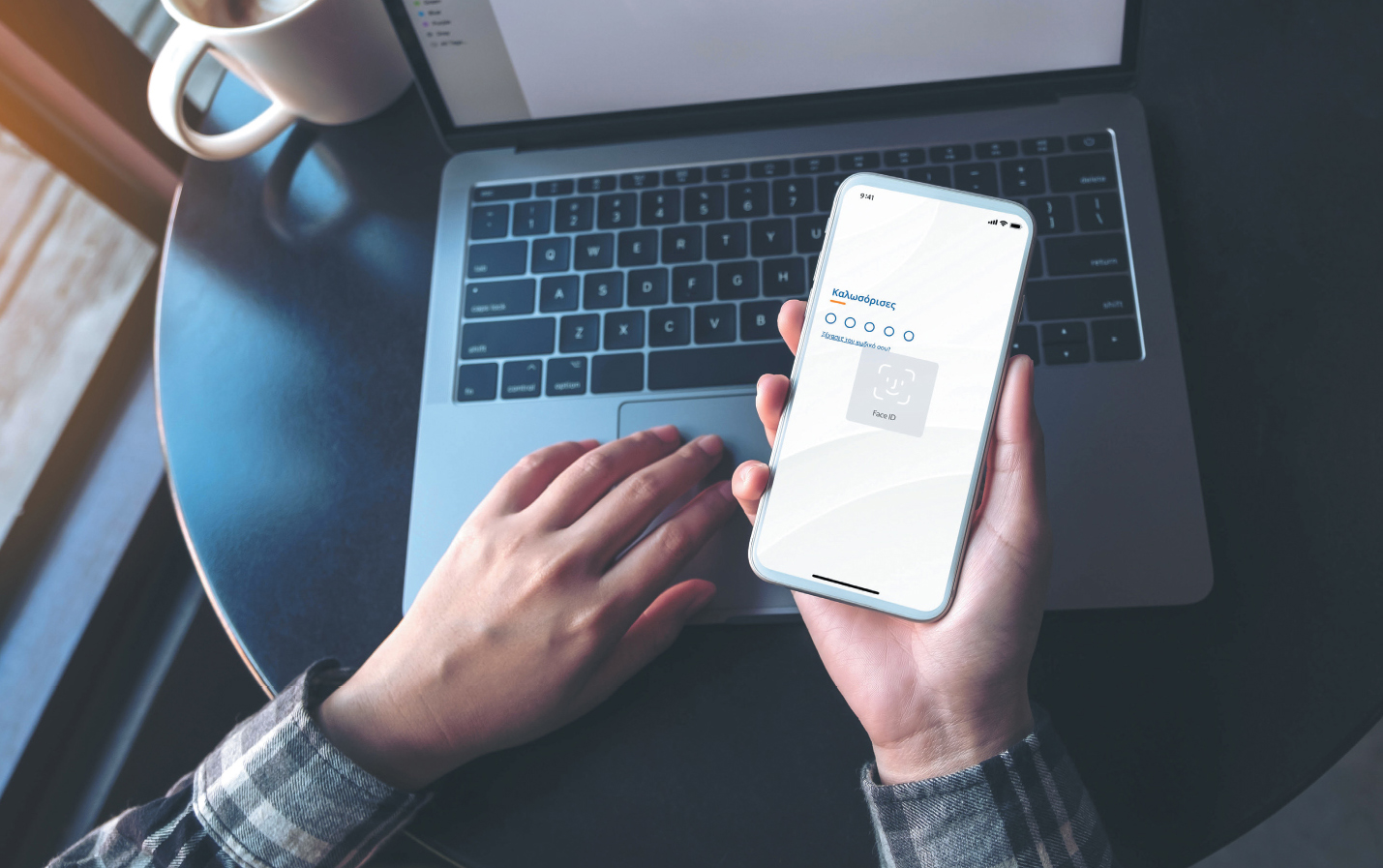 Hellenic Bank: investing in technology is a win-win
Digitization in the banking sector is no longer just an option, but an imperative. Keeping the needs of customers in mind, Hellenic Bank is constantly deploying new products and services. By consciously investing in alternative service channels, Hellenic Bank has made leaps and bounds in terms of digitizing its services, putting in place the necessary infrastructure to meet the basic needs of people, now and in the future.
Contactless transactions have become a must – this is exactly the reason why Hellenic Bank offers fast and inexpensive options, with the aim of providing the best service to its customers. Hellenic Bank was the first bank in Cyprus to offer its customers the ability to register online through its digital channels (without the need to go to a branch) as well as the ability to issue a debit card by calling simply the customer contact center. Thus, more than 85% of all banking transactions are now carried out through the Bank's alternative channels.
Contact Pay
One of the most important features available to customers is Contact Pay, hosted on the upgraded Hellenic Bank mobile app, which makes day-to-day transactions as easy as texting. Users can now send or receive money, to and from their contacts stored on their smartphone, between their Hellenic Bank accounts. With built-in biometrics, Hellenic Bank's mobile app features a simple, user-friendly design that makes banking easier.
In seconds, users can access their accounts, cards and transactions; and in a few easy steps, they can transfer money, make payments or pay their utility bills. The app has resonated with customers, fundamentally changing the way they do business. More than 120,000 customers have downloaded the app, while in the past three months usage has increased by 69.0%. During this time, there has been a 40.4% increase in the use of Contact Pay as more and more customers prefer this mode of transaction.
Everything happens online
All the functionalities of the mobile application are also available via Hellenic Bank's Web Banking, which allows customers to transfer free of charge up to € 1,000 to European countries (SEPA), to find and print their IBAN certificate. , pay their utility bills, recover their PIN code or temporarily deactivate their card, request an account, and even request a loan and insurance products. At the same time, clients can "Make an appointment" through the Bank's website and make an appointment with a Bank agent. The meeting can be face to face or online.
Additionally, Bank Hellenic Visa and Mastercard cardholders can make contactless payments simply by holding their mobile phones over a point-of-sale terminal, avoiding physical contact with cash. This applies to digital wallet payments with iPhone (Apple Pay) and Android (Hellenic Bank Wallet) devices.
Our aim is to constantly improve the services we offer, to digitize procedures and to modernize tasks in all of our services and products. Tools such as digital signatures play a big role in this dynamic, allowing us to offer more and more services through our alternative channels. Digital signatures allow customers to digitally sign their personal documents, contracts and agreements, as well as their orders and forms, making handwritten signatures on paper a thing of the past.
24/7 ATM service and familiarization with alternative channels
Hellenic Bank's state-of-the-art ATM fleet – with 24/7 service – covers over 83% of transactions (deposits, withdrawals, transfers, payments). In addition, 94% of withdrawals and 52% of deposits are now made through ATMs.
Hellenic Bank ATMs are equipped with contactless card readers, free cash withdrawals and can make bulk cash deposits using the smart touch screens. Customers can also set a preferred transaction for fast cash withdrawals, as well as deposit cash or checks that are instantly credited to linked accounts or their credit card.
As we constantly strive to decongest branch traffic by providing the best possible service, we are stepping up our efforts to familiarize customers with our digital channels. Customers can seek help at our Connect Corners branch, where Hellenic Bank Meeter and Greeters can train them, making them more comfortable with digital channels. In this way, customers will be able to use the tools and services at their disposal quickly, securely and conveniently, without having to visit a bank branch.